I went to one of my favorite home decorating stores the other day, and bought some fun little dishes and napkins, and some gifts for friends.  I wish I had had more time to browse the Easter decorations, because the stuff I saw was dang cute!  I have seen so many cute Easter decorating ideas this year, different ways to color eggs, printables, crafts, and of course, wonderful recipes!  It is honestly difficult to narrow it down to just five.
But, for you, I'll do it.
Here are my favorite picks of fantastic Easter food ideas from this past week:
Tidy Mom is a fantastic blog full of fantastic ideas.  This week, she made the cutest Peanut Butter eggs!  They are not too complicated, but they look fussy and adorable.  I always prefer homemade to store-bought, and I'm guessing you will too, if you try these.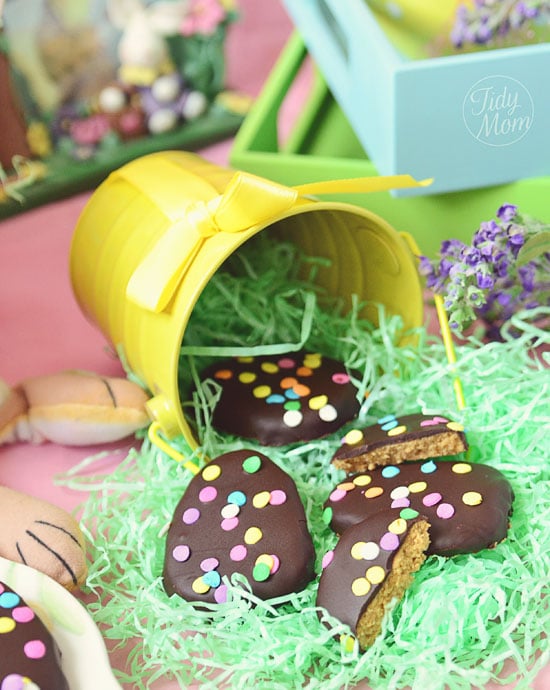 Homemade Peanut Butter Easter Eggs from Tidy Mom
There's actually been a huge theme with the Peanut Butter Eggs, as you will soon see.  I found these gorgeous and indulgent Peanut Butter Egg Cupcakes at Cups by Kim.  Oh yes, these chocolate cupcakes DO have a Reese's Egg inside them… and another one on top!!  I might end up in a sugar coma, but I have no problem with that at all.
Easter's Best Cupcake from Cups By Kim
Now, I'll warn you that this next recipe is a little on the fussy side, but totally worth it, because they are so darn cute!!  I kind of wish I had thought of it myself.  Cupcake Project made these little cakes inside eggshells.  She cleaned the raw egg out, then carefully piped cake batter in.  She even dyed them, so they look like real Easter Eggs!  This might be the cutest thing I've seen all year.
Easter Egg Cupcakes from Cupcake Project
More lovely eggs, but this time easy and cheap, from Confessions of a Cookbook Queen.  These are easy, hollow eggs, which you can fill with whatever you want.  She chose gummy bunny teeth from Oriental Trading, which is way cuter than the jelly beans I was going to use.  If you need something totally cute, but totally un-fussy, this recipe is for you.
Chocolate Surprise Easter Eggs from Confessions of a Cookbook Queen
And, last but not least…
This one is not that Easer-y, but it looked so fantastic, I couldn't resist sharing it with you!  I've been on a lemon kick lately, and I basically live my life on a chocolate kick, so what could be better than Chocolate Lemon Cupcakes?  Lizzy at Your Cup of Cake makes absolutely beautiful sweets.  I kind of wish I lived at her house.  This cupcake is one of her favorites.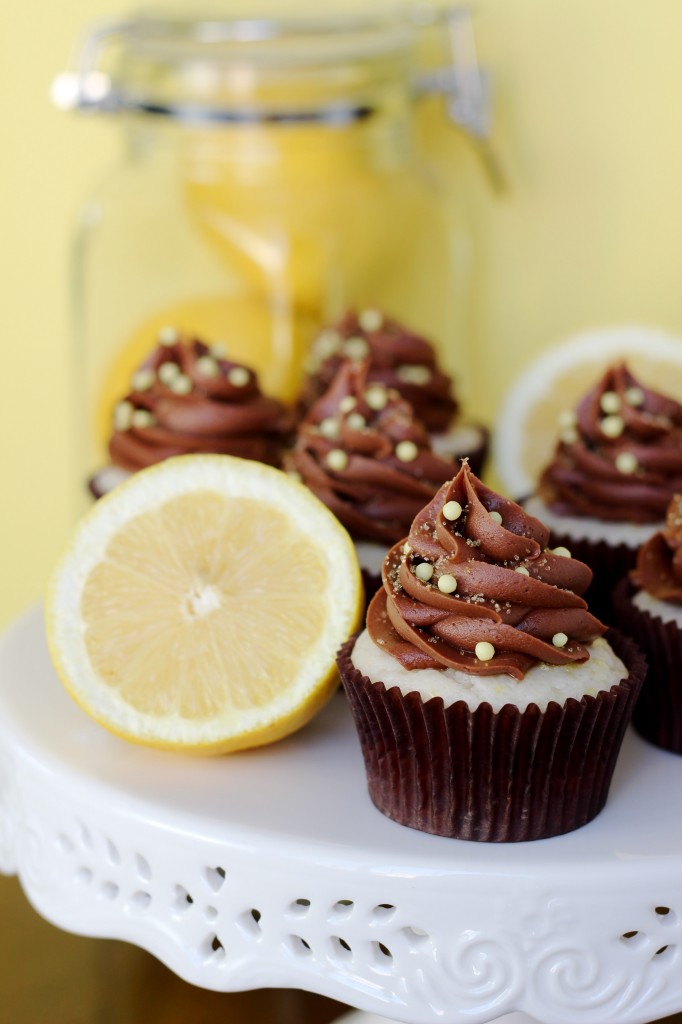 Chocolate Lemon Cupcakes from Your Cup of Cake
Have fun baking this week!  Let me know if you try any of these fun recipes!